Work > Applied Works > Ink On Paper
The marsh lines are for the most part sky, horizon and creek with multiple between these three basic elements.
The lines are simple but even the simplest variation of pen, gesture, ink and paper makes for very different interpretations of place.
Some of these papers are very thin and delicate. Once the ink has dried it often has the effect of crinkling up the paper itself making the picture difficult to 'read'.
So these are then 'wet mounted' onto a thicker paper or board using be gentle binder called methyl cellulose.
When the paper and board have dried the image is flat as flat. The drawing at that point suddenly leaps at you in a three dimensional sense made stronger by its entirely two dimensional existance.
Ink On Paper
View catalogue
These drawings are almost all of the salt marshes here in North Norfolk. Landscape and place through the simplest gesture of ink on paper.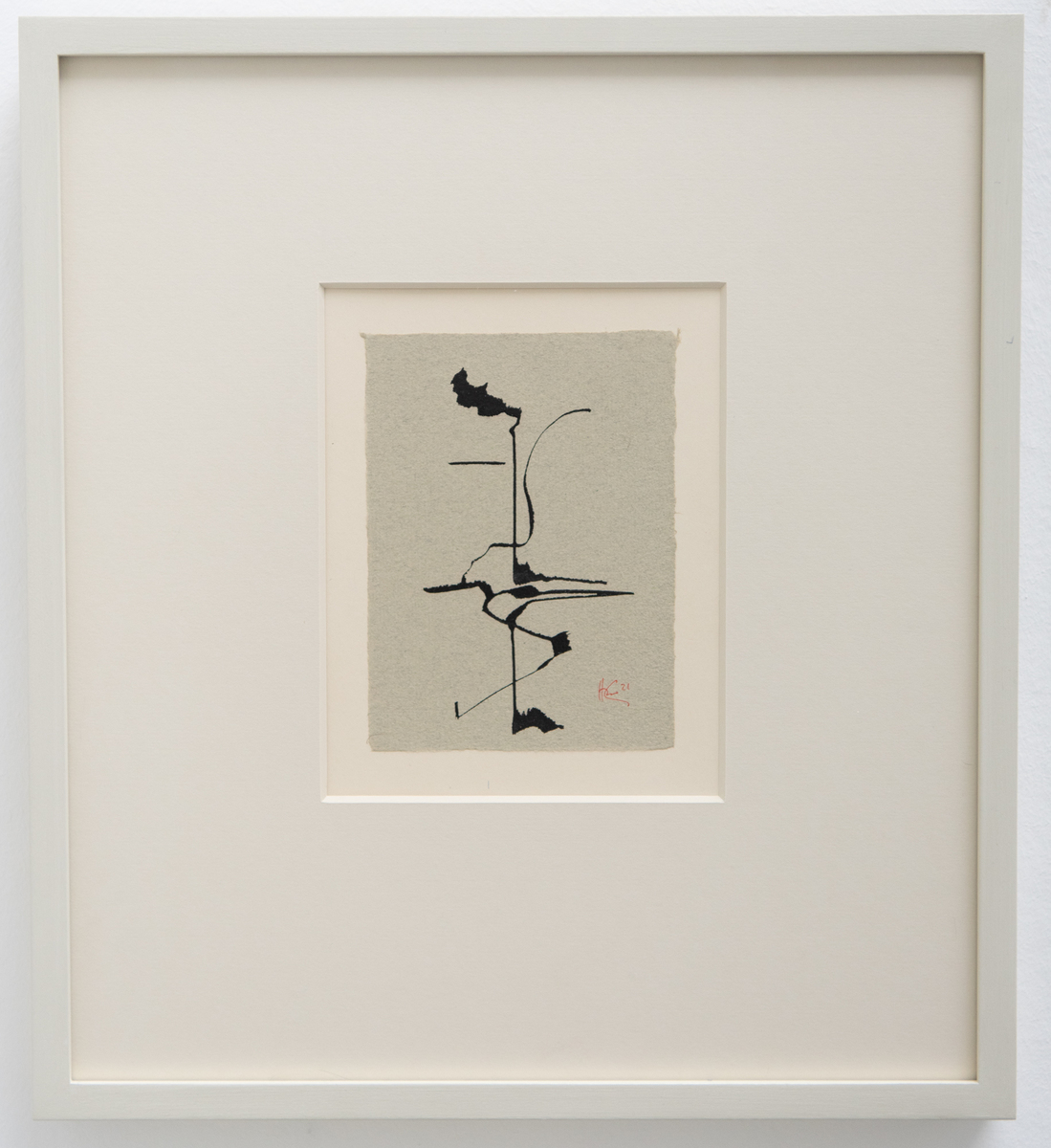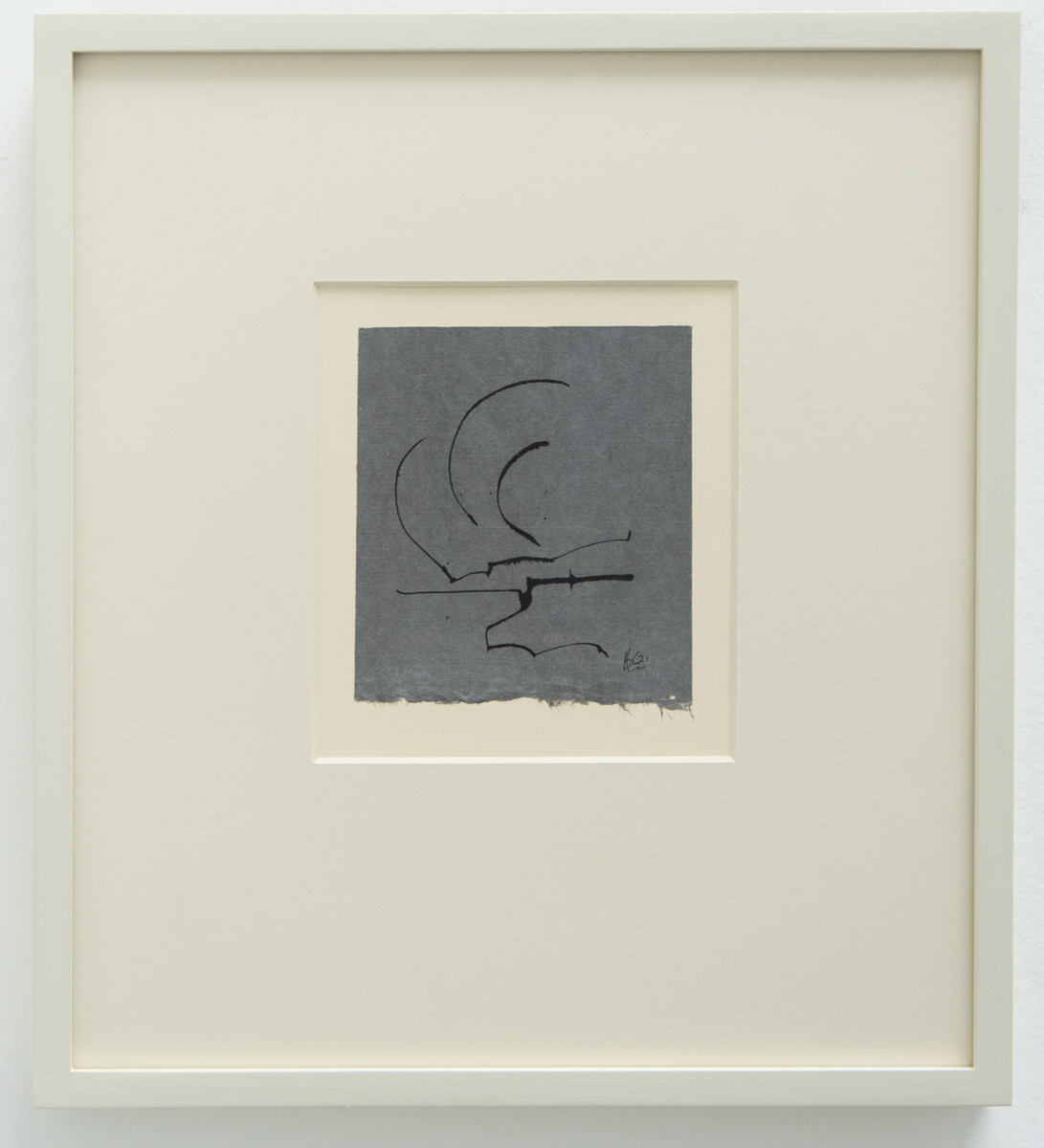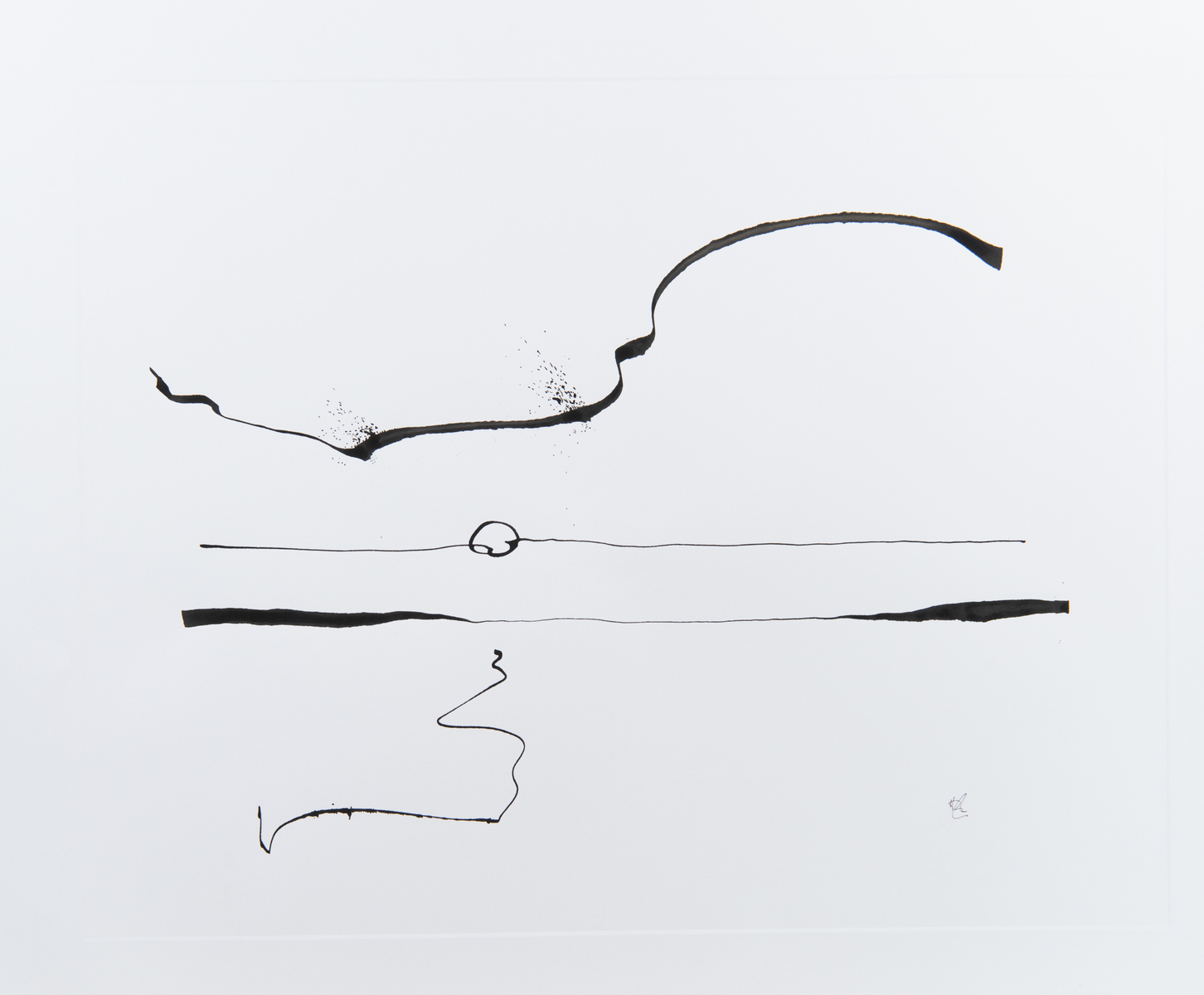 How much of a sense of place you can infer... from very little?
Almost, the less you show, the more there is to see. Of course, as a viewer you need to embrace and believe the lines... see the island, take a punt on what I am doing.
But if that happens, I find that the visual rewards are right there.
Most of the drawings are simply sky, horizon and creek but recently I have been drawing the more complicated creeks beside the fishermans' sheds in the harbour where lines are sharper. They criss cross a bit and imply a more complicated relationship between the natural landscape and human activity.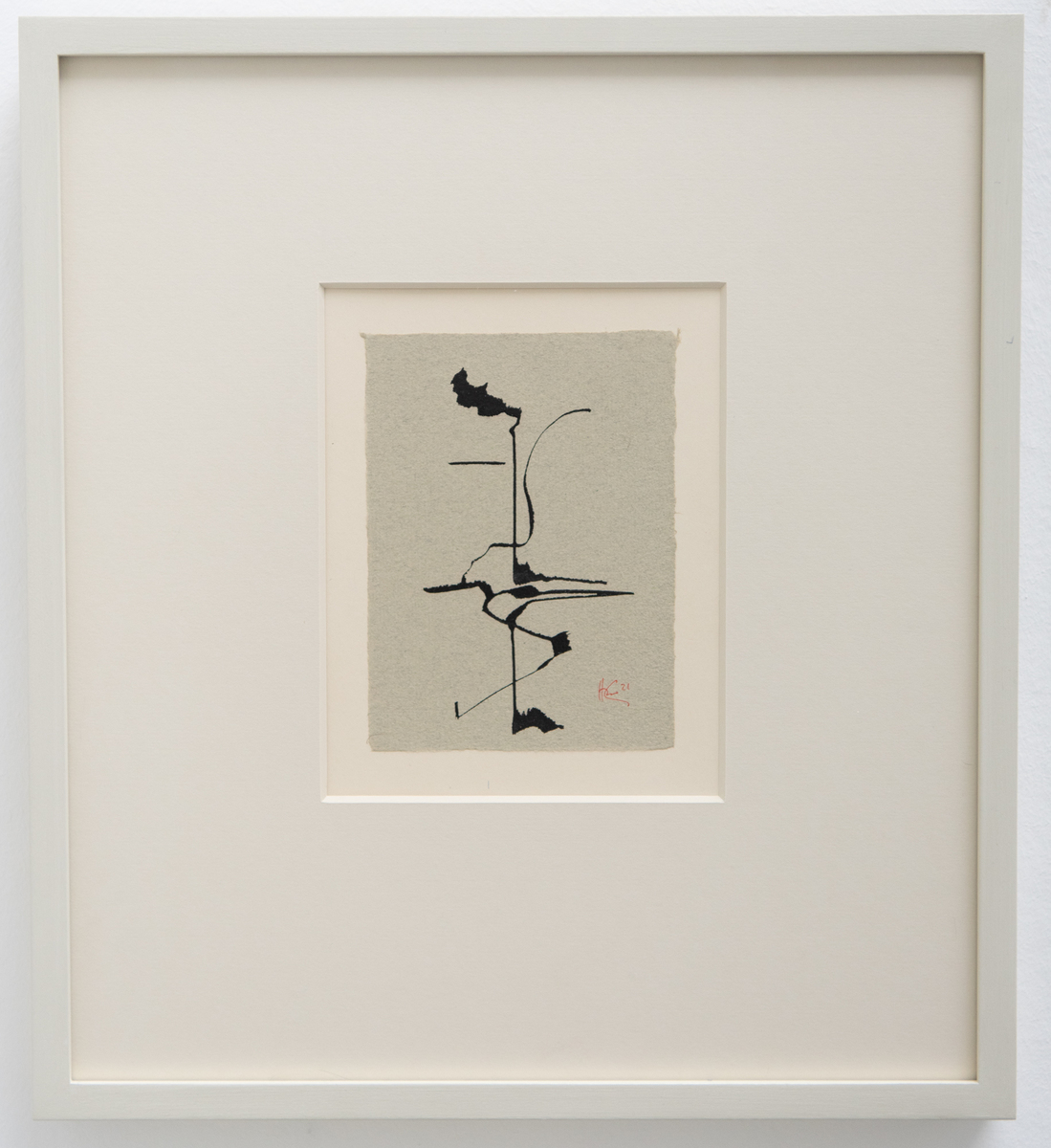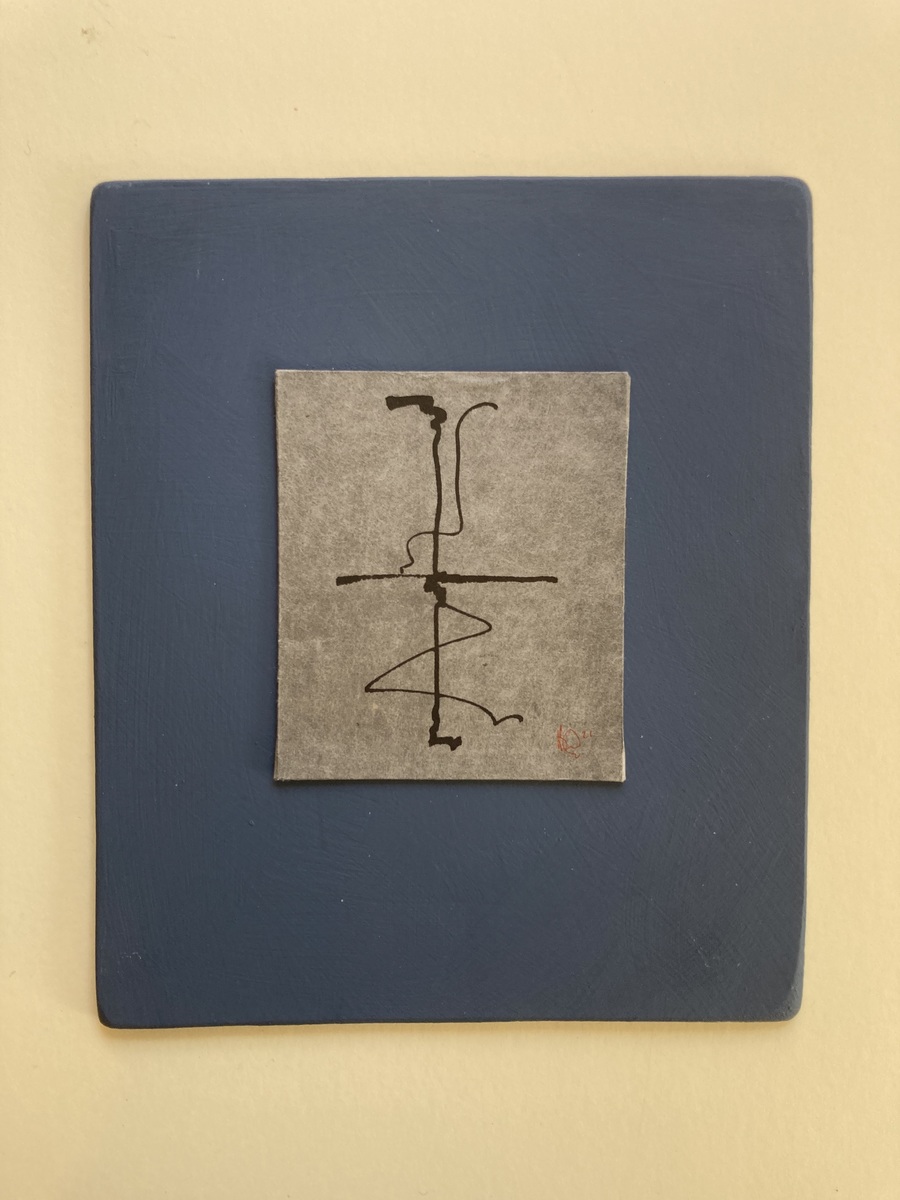 I use a variety of pens, nibs and brushes. The inks themselves vary in colour, shade, tone and density to the point where their interaction with the various papers begin to offer an endless opportunties of relationships to explore.
As a result, in spite of the simplicity of all this, never can I do the same thing twice.